Castle-Thunder.com
Fall 2004
AGCA Show
Japanese Type 44 Cavalry Carbine Display Pictures
---
---
Back to Miscellaneous Pictures

Japanese Type 44 Carbine display - Best of Show (1st Place)
Alabama Gun Collectors Association Show, Birmingham AL,
Fall 2004.



Japanese Type 44 Cavalry Carbines, other military items and accessories in use by the Japanese during World War II. Pictured are all basic variations and models of Type 44 Carbines. These aren't pictures of the finished display but were taken during a break while setting up. Clicking on a picture will open it full size in a new window.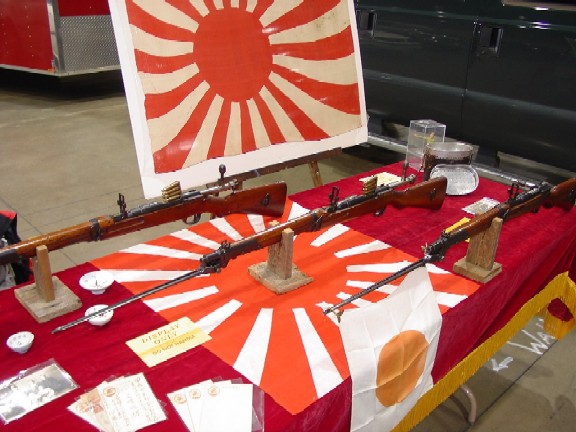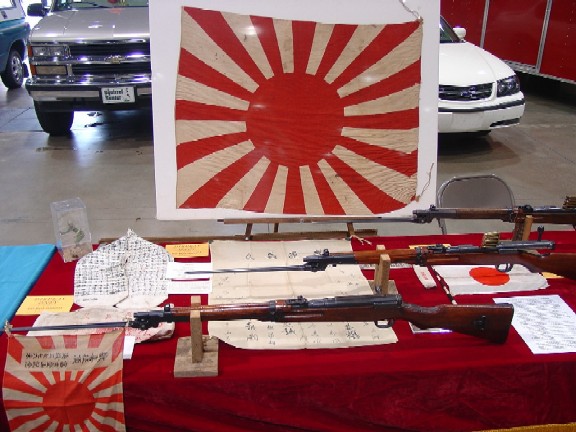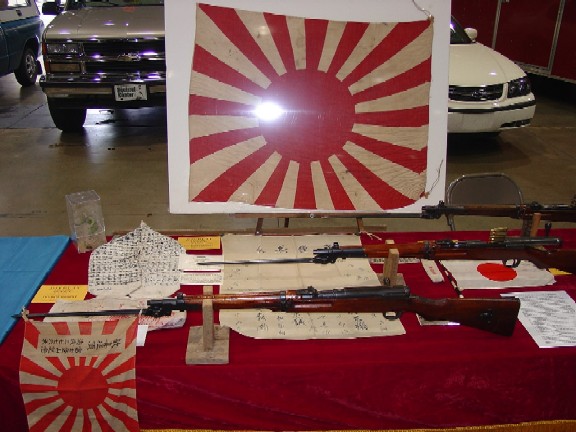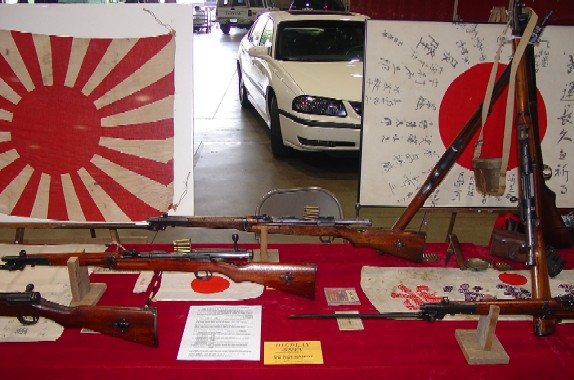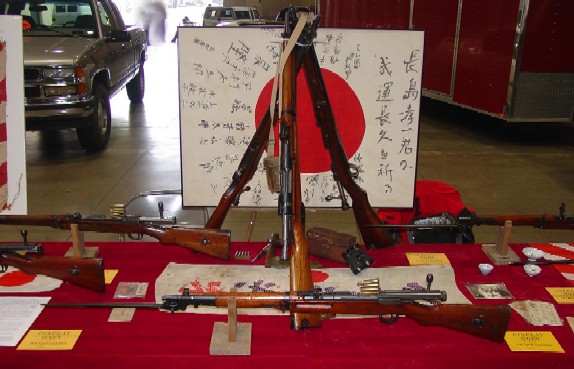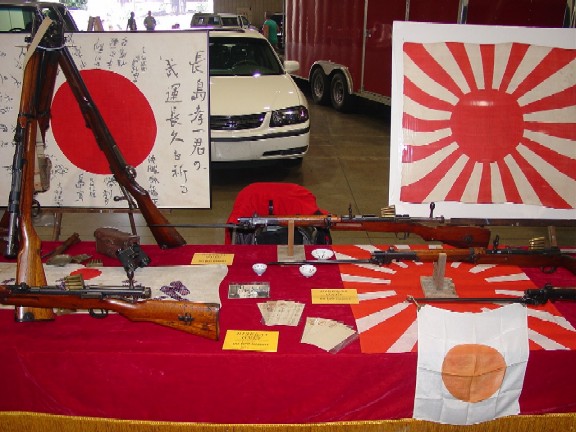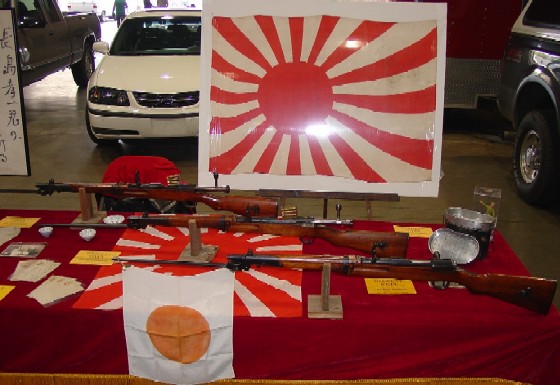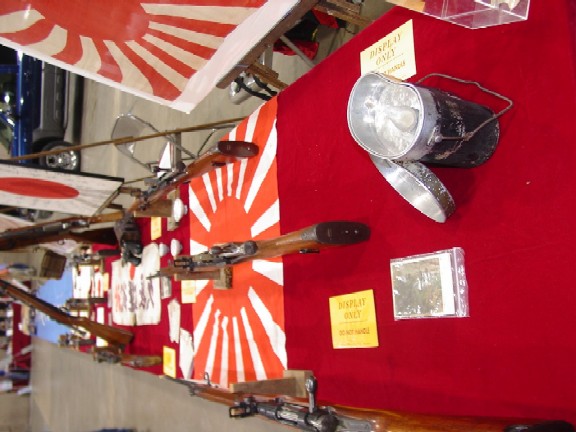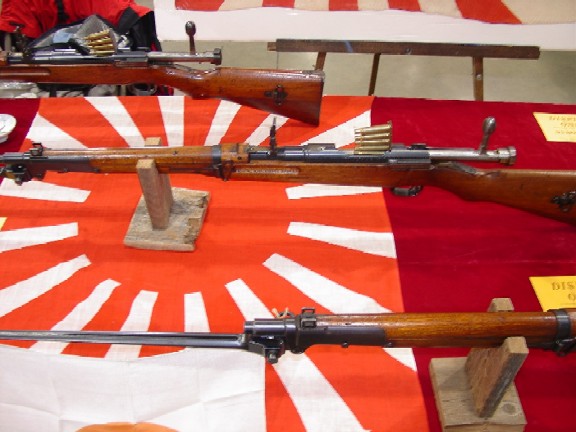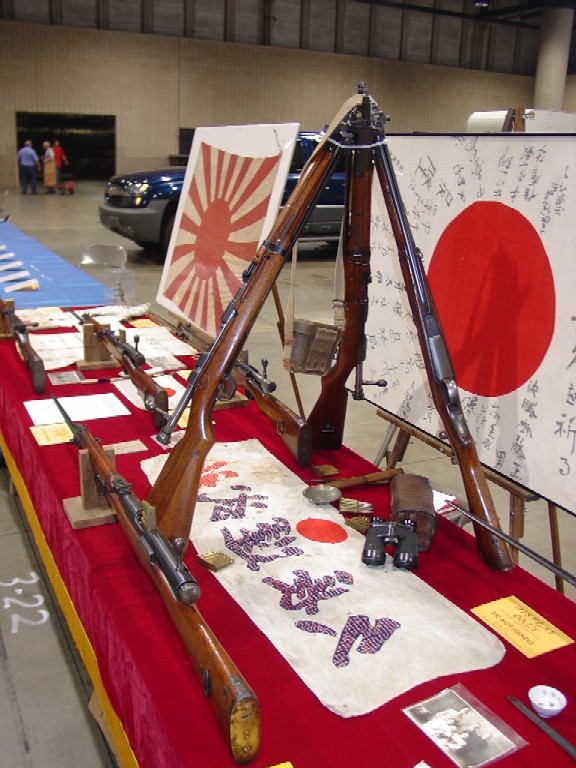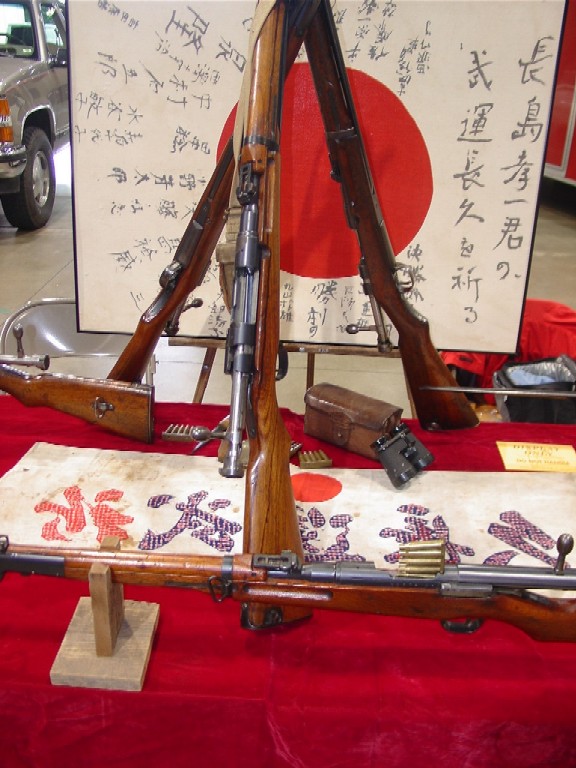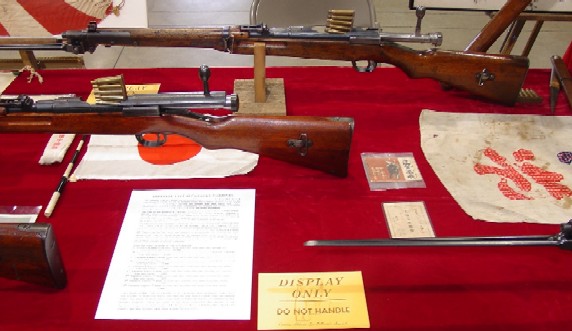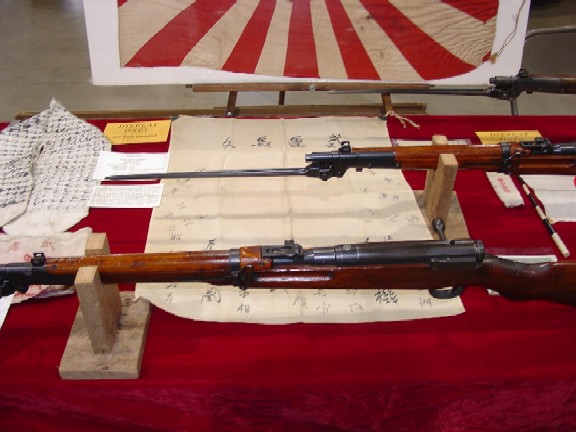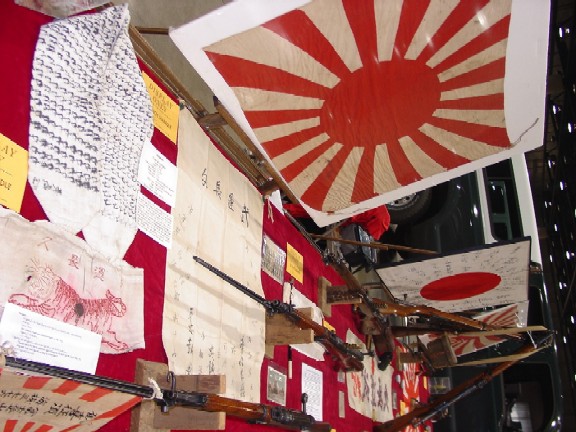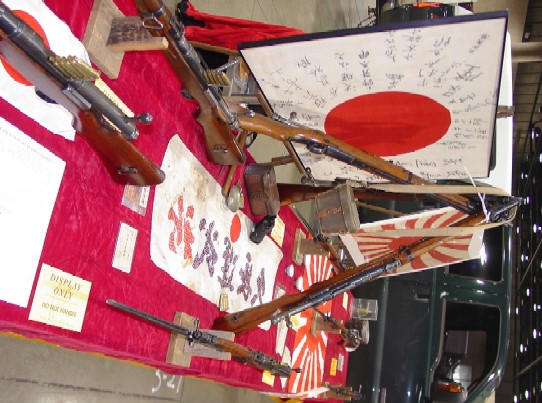 ---
The background on this page is a representation of the Royal Chrysanthemum generally found on the receiver of most Japanese Military Rifles, signifying ownership of the Emperor.
Back to Miscellaneous Pictures