Castle-Thunder.com
Thanksgiving 2003
TMCA Show Japanese Pistol Display Pictures
---
---
Back to Miscellaneous Pictures

Japanese Handgun display - Honorable Mention
Tennessee Military Collectors Association Show, Franklin TN,
Thanksgiving 2003.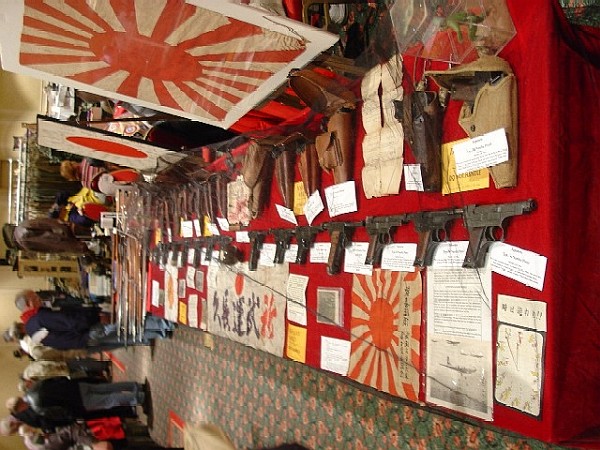 Japanese Handguns, holsters and accessories in use by the Japanese during World War II. Pictured above are The pistols range from a Japanese marked Smith & Wesson Model 1 1/2 to a May 1945 dated Type 94 Nambu Pistol. Also included were: A Tokyo Papa Nambu, a Dummy Papa Nambu, an un-externally numbered T26 revolver, a standard T26 revolver, 3.6 Nagoya T14, 14.10 Nagoya T94, 18.6 Nagoya 1st series LTG T14, 19.8 Nagoya LTG T14, 19.10 Nagoya T94, 20.5 Nagoya T94 "Square Back or Last Ditch" Pistol. Major models of Japanese Nambu Pistols were displayed.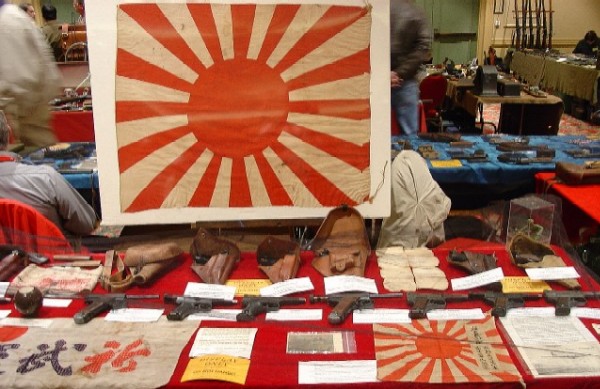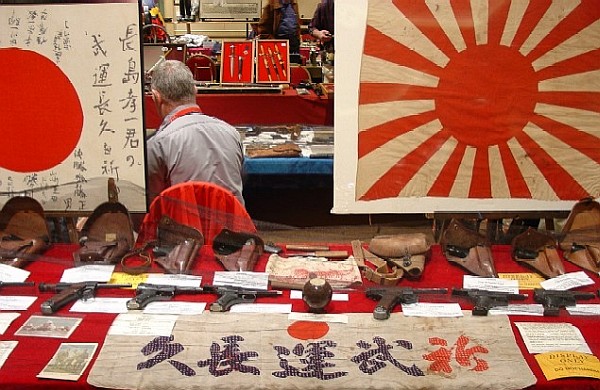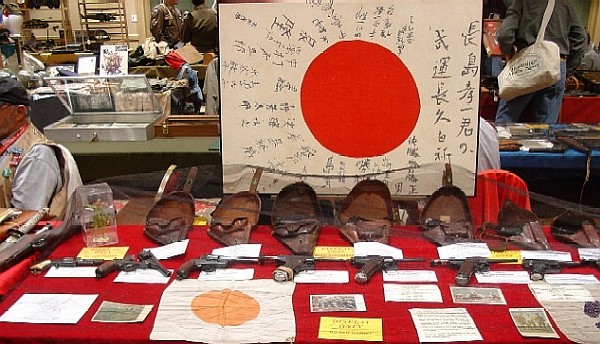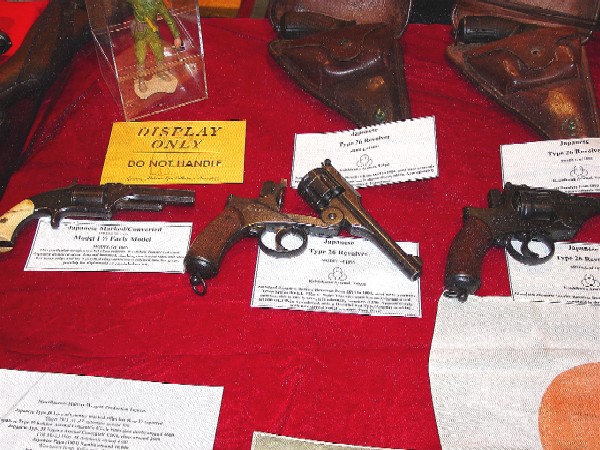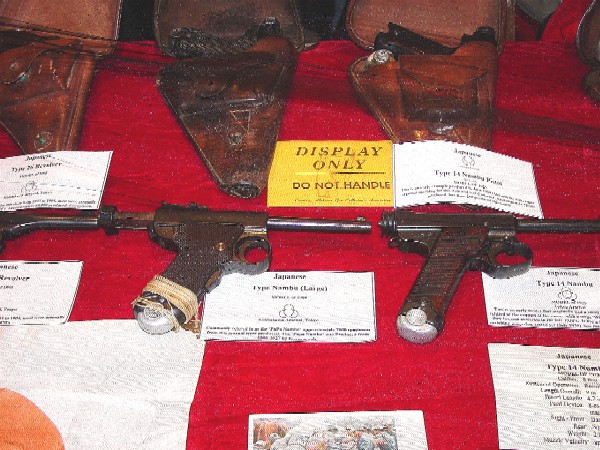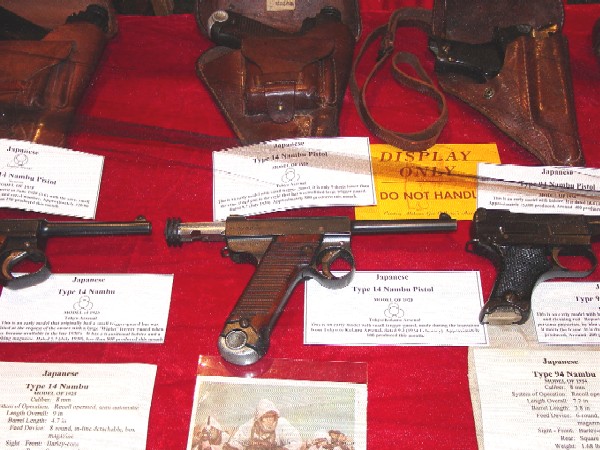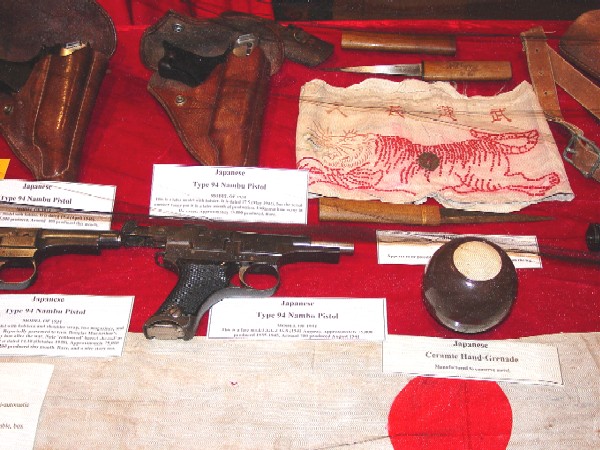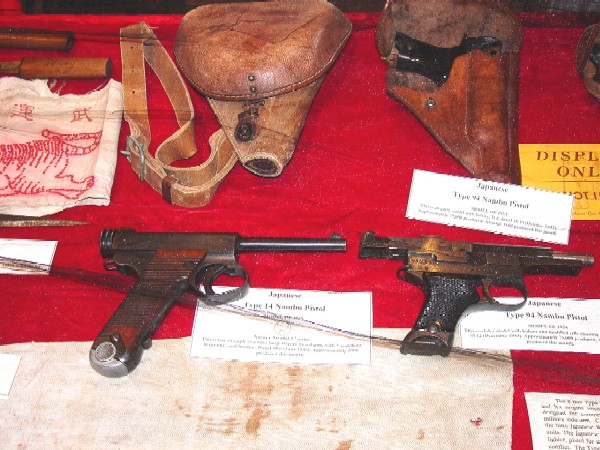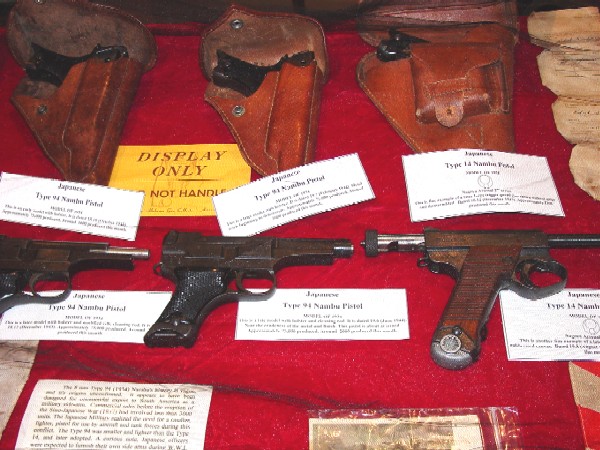 ---
The background on this page is a representation of the Royal Chrysanthemum generally found on the receiver of most Japanese Military Rifles, signifying ownership of the Emperor.
Back to Miscellaneous Pictures