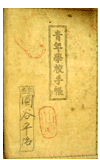 Japanese Militaria
Reference Material
---
Reference Books
---
Reference books on Japanese Militaria have generally been scarce over the years when compared to the available texts on Militaria of the other Axis powers. In recent years a number of suitable works have been published covering a wide range of Imperial Japanese Militaria and most are still available new or second hand in some cases.
Reference books are listed with Title, Author, ISBN, estimated price and how they are referred to generally on this site, in casual conversation, or in print. Some are out of print but various editions are available from time to time at online booksellers like Amazon or Barnes and Noble or Ebay and various other sites on the web. These books are listed in no particular order, comments on each will be added later.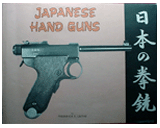 Military Rifles of Japan editions 1 thru 5, Fred L. Honeycutt, Jr. and F. Patt Anthony

ISBN 0962320846, new $42 and up, MRoJ

Military Pistols of Japan editions 1 thru 3, Fred L. Honeycutt, Jr.

ISBN 0962320870, new $42 and up, MPoJ

Japanese Military Cartridge Hand Guns, 1893-1945: The Hand Cannons of Imperial Japan revised 1st edition, Harry Derby, James Brown

ISBN 0764317806, new $75, HCoIJR

The Hand Cannons of Imperial Japan 1st edition, Harry Derby

ISBN 0940424002, used $75 and up, HCoIJ

Japanese Rifles of World War II 1st edition, Duncan O. McCollum

ISBN 1-880677-11-3, new $17 and up, JRoWW2

Japanese Hand Guns Frederick E. Leithe

ISBN 0875051030, new $18 and up, JHG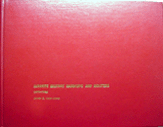 Japanese Military Handguns and Holsters 1893-1945 1st edition, John C. Van Lund

ISBN 0962320846, used $100 and up, JMHH

Japanese Bayonets 1st edition, Larry Johnson

ISBN 0961978902, used $100 and up, JB

Japanese Military Small Arms and Equipment 1st edition, Shigeo Sugawa

In Japanese w/some English Tables, used $75 and up, JMSAE

Japanese Military Rifles 1st edition, Banzai Publication
The Japanese Type 99 Arisaka Short Rifle D.H. White Jr, White, Knapp, Taylor


Uniforms and Equipment of the Imperial Japanese Army in World War II 1st edition, Mike Hewitt

ISBN 076431680X, New $49.95 and up, UEIJA

British Secondary Small Arms 1914-1919, Part 1 Arisaka Rifles and Carbines 1st edition, A.O. Edwards
While there are several other notable reference books out there, these listed are dedicated to Japanese Rifles, Pistols, and Bayonets and related equipment. They all contain excellent information on the indentification and classification of Japanese Pistols, Rifles, and Bayonets.
---
CASTLE-THUNDER.COM - Back to Home Page
&copyCopyright 2002-2004. Banzai Bomber and Friends&reg